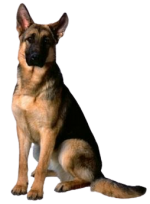 Charlie's K-9

Camp Policies
Payment is expected when you pick up your dog(s). We accept cash and the following credit/debit cards: Visa, Discover and Mastercard NOTE: There is a $10 minimum when using a credit/debit card.
In order to fully serve all of our clients we ask that you notify us 96 hours in advance of a holiday reservation and 48 hours for routine reservations if your plans change and you no longer need to send your dog(s) to us for the specified time. If proper notice is not given and we have turned people away because we have a full house, you will be asked to pay for the time scheduled if you do not cancel with specified time frame or if your dog is picked up early. With a valid email address on file you will receive automated email reminders 10 days and 3 days before your reservation which will help you remember to contact us if there is a change in your plans. Please add our email address to your contact/safe sender list to ensure you receive all email communications.
It is your responsibility to provide proof of your dog's vaccinations when you first schedule your dog and each time your dog's vaccinations are renewed. By North Carolina state law we may not kennel dogs whose rabies vaccinations are not currant. While distemper/parvo and the Bordetella (kennel cough) vaccinations are not required by law we do require these vaccinations before your dog(s) is kenneled at our facility. We must have current vaccinations records for our files or your dog(s) will not be allowed to stay with us. Your veterinarian my fax the records to us at 336.712.0031 or you can bring a copy for our files. If your pet(s) are brought for boarding/training/play dates and we do not have a current copy of required vaccinations your pet will not be able to stay with us. This includes boarding, training, play dates or grooming.
If you move, change a phone number or if there is a change in the instructions for your pet's care please let us know so we can update our records.
Owner Understands

and Agrees
That they are solely responsible for any harm caused by their dog(s) while their dog(s) is/are attending Charlie's K-9 Camp.
That when their dog is signed in if they circle "YES" for their dog to play Charlie's K-9 Camp have the authority to place their dog with one or more dogs to play. All efforts are made to provide play time with dogs of like size, temperament and energy level.
That during normal dog play, their dog may sustain injuries. All dog(s) play is carefully monitored by facility staff to avoid injury, but injuries can do occasionally occur in spite of the best facility supervision.
That neither Charlie's K-9 Camp nor any of its facility staff will be liable for any dog illness, injury or death as well as escape of owner's dog(s). Reasonable care and precautionary measures will always be followed. Dog owner hereby release Charlie's K-9 Camp and its staff from any liability of any kind arising from owner's dog(s) attending Charlie's K-9 Camp.
That any behavioral and/or health problems that develop during their dog(s) stay will be handled and treated in the best interest of the dog by facility staff. All efforts will be made to contact the owner and/or emergency contact prior to any medical treatment; however, during extreme emergencies treatment will be at the sole discretion of the staff. Owner fully understands and agrees to assume full financial responsibility for any and all expenses (medical or otherwise). This includes aggressive and destructive behavior.
That at all times while attending Charlie's K-9 Camp their dog(s) must have current vaccinations. Owner further understands that even if their dog(s) is/are vaccinated for Bordetella (kennel cough), there is always a chance that the dog(s) can still contract kennel cough. While in a kennel there is the possibility that any number of illnesses may be contracted regardless of proper care and cleaning. Owner agrees s/he will not hold Charlie's K-9 Camp responsible if their dog(s) become ill while in their care.
That it is their responsibility to leave an adequate supply of food during the dog(s) stay at Charlie's K-9 Camp whether here for boarding and/or training. If sufficient food is not provided for the dog(s) stay a charge of $1 per meal will be added to the final invoice.
We ask that you bag individual meals for your pet to ensure they receive the correct amount of food per feeding. When we have a full house it is much easier to grab a bag out of each dog's cubby rather than stop to scoop a meal for each dog. Thank you for this consideration.
That Charlie's K-9 Camp will administer medication for their pet with proper documentation of medication and detailed instructions. A medication form must be completed authorizing Charlie's K-9 Camp to administer the medication as directed by the owner.
That Charlie's K-9 Camp is not responsible for loss of and/or damage to collars, leashes, toys, tugs, chews and/or bedding provided by the owner for their dog. Every effort is made to keep all of a dog's belonging together for safe return at the end of a visit; however, occasionally items are damaged and/or misplaced.
We charge $20.00 per night per dog. This rate includes all outdoor and/or play time. We do offer discounts for extended stays.
When scheduling your dog(s) for boarding you will receive an email confirmation. Please review your confirmation to ensure your pet(s) are scheduled as requested. If you do not receive a confirmation within 24 hours please let us know.
With advance notice, if space is available, we can make changes to your reservation. During high occupancy it may not be possible to offer your dog(s) a kennel for an extra night or two. Please do not assume it will be "okay" for you to leave your dog an extra night. Please call to request additional kennel time and/or if we are fully booked make arrangements for your dog(s) to be picked up by a family member or friend.
Basic obedience training is a two-week training program at a cost of $1,250 per dog. Your dog will learn the commands of heel (walk with a loose leash), sit, stay down and come. This is on leash training. Our training is guaranteed; if we cannot train your dog you do not pay for the time your pet spent with us.
Quick Start training is a mini training session in which your dog learns the heel command and the word NO for a cost of $450 per dog. Your dog will spend three nights/four days with us for this program. Typically, the training begins with drop off of your pet on Monday and pick-up on Thursday.
When your dog(s) come for basic obedience training Charlie does his best to get all dogs to the point they are ready to go off leash if their owner is willing to invest the time to work with them. Some do better than others. If your dog has completed the basic obedience training, we do offer an Advanced – Off Leash training program. Your dog is typically here for one week. The cost is $1,000.
For additional training options please call the office. Grace Gilyard, our granddaughter, attended school to become a Master Trainer and is capable of offering additional services.
We offer a broad spectrum of grooming services. For more information please contact the kennel at 336.766.4900. We will gladly schedule a grooming appointment for your pet(s).
Every effort will be made to groom your dog to the best of our ability. Should any problem/issue occur that puts your pet and/or grooming staff at risk we will complete the service(s) that your dog is comfortable being completed. (for example: The dog begins biting at our staff or if s/he difficult to handle due to the service being performed and may cause harm to themselves and/or staff).
A Charlie's bath and nails can be scheduled by kennel staff by calling the kennel at 336.766.4900. For other services such as cuts and/or specialty baths you will need to speak with Kennel Staff.
When your dog is boarding with us if you wish for him/her to receive a Charlie's bath and/or nails trimmed we ask that you let us know at the time of drop off or the day before pick up so we can adjust our schedule accordingly.
We do not offer grooming on Sunday other than Charlie's bath and/or nails trimmed – for a bath and/or nails on Sunday you need to let us know by close of business on Saturday. Other services can be scheduled by Kennel Staff.
You can drop your dog(s) off for play dates Monday – Friday during our normal business hours. *No appointment is necessary. The cost for one to six hours is $7 per dog. Six to twelve-hour play dates are $14 per dog.
On your first play date you will receive a Play Date Rewards Card. Once your pup has come for ten play dates the next play date is free. It is your responsibility to present your card to be punched. We will not ask for it…
We do not offer play dates on Sunday.
*We reserve the right to suspend play dates during high volume boarding such as holidays, spring breaks, etc. We will post that we are not offering play dates by posting a notice that play dates have been suspended in the office as well as on our Facebook page several days in advance.
*During extremely wet, cold or hot weather we may limit or suspend play dates by posting a notice in the office as well as on our Facebook page. During these conditions we recommend you check the Facebook page or call the office before bringing your pup.
Each of the foregoing provisions contained in the agreement above shall be in force and effect and shall apply to each and every occasion on which the dog owner boards and/or enrolls in training and/or for play dates unless otherwise cancelled or superseded by a written stipulation agreed to and signed by both parties. Owner agrees to abide and be bound by these rules and regulations.
It is the owner's responsibility to read and understand all of the rules and regulations set forth above and that they are to communicate with Charlie's K-9 Camp if clarification of any of these policies is needed.